| | |
| --- | --- |
| Posted by yachtmoonlight on June 27, 2012 at 5:30 AM | |
Moonlight arrived back in Southampton on Saturday 5th May 2012.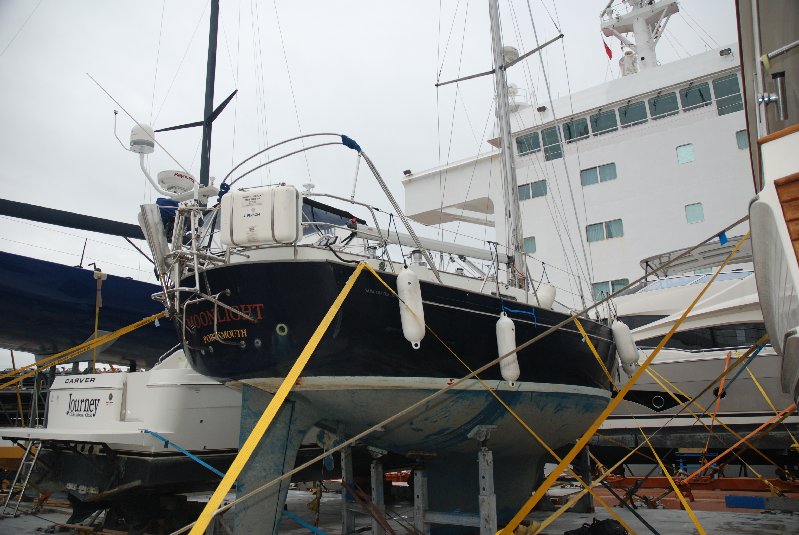 (Moonlight onboard the ship)

We unloaded her on Sunday 6th May and motored a short distance to Marchwood Yacht Club (which was extremely friendly and welcoming) where we stayed for a couple of days to get the sails and canvass back on.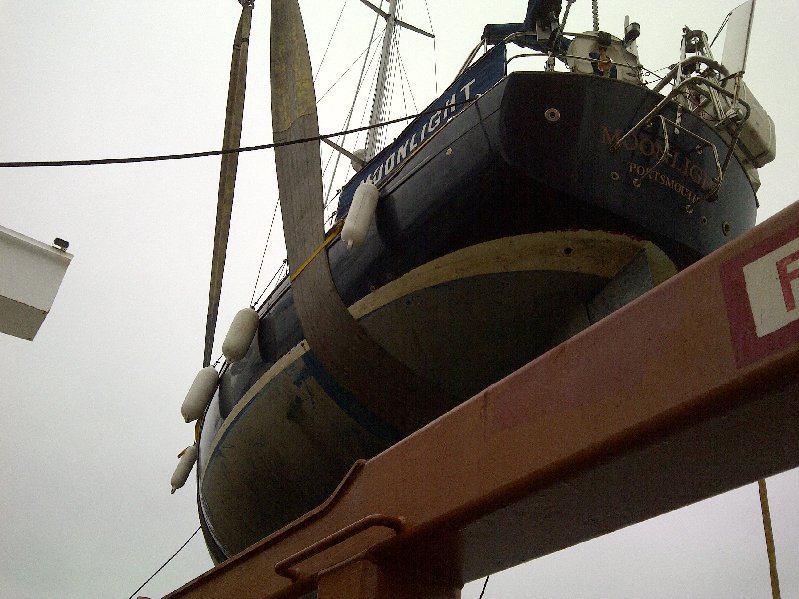 (Moonight bein re-launched)

We sailed round to Halsar Marina in Gosport a couple of days later, where we hauled out, polished the hull and got her ready for sale.
Expecting it to take some time to sell the boat, we were stunned by the amount of interest we had and the first person to see the boat bought her, leaving us a little dazed!

It was a very emotional day for us on 23rd June 2012, when we handed Moonlight over to her new owner, Jamie.



(Moonlight with her new owner, Jamie)

Our adventures with Moonlight have finally come to an end, but she will continue to have many more adventures with Jamie and we hope she takes him to some wonderful places and makes him as happy and she did us.

Our adventuring days are not over though, watch this space............!